Did you know that with the right help and support, 99% of mums can breastfeed?
We are a voluntary group of local mums, who have many years of breastfeeding experience between us. We have completed the La Leche League Training Programme, to support other mums in Rutland. We hold friendly coffee mornings at our local Vision centres and are involved in local antenatal and postnatal services. We support women whatever their breastfeeding needs.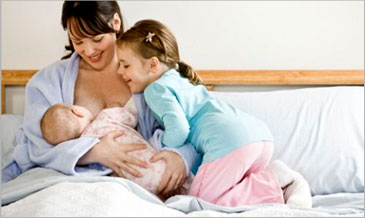 If you think we can help or want to find out more, please get in touch or meet us for a cuppa and a chat at our next coffee morning on Wednesday 10:00 - 12:00 at the Visions Childrens Centre, Catmose Street, Oakham, Rutland, LE15 6HW.
Our Aim

During the 1970's, formula was thought to be better because formula fed babies gained weight faster than babies who were breastfed. This is now known to be false. Unfortunately, the support needed by breastfeeding mums is not always available from the older generation and friends.
We can support mothers by providing information about the benefits of breastfeeding, thus ensuring that women can make informed decisions on how to feed their baby.


For those who have chosen to breastfeed, we can provide advice, support and encouragement when requested.